When: September-Dec 2018

Who I worked with: Done under Prof Dana Cupkova.

What I learned: Using non-visual contextual factors in the development of architectural form, the creation of both "affect" and "effect" in the built environment.

What this was: Done for 3rd year architecture studio entitled "Environment, Form and Feedback", this project looks toward the future and speculates on what the role of architecture might be in a rapidly changing climate.Taking inspiration from Rem Koolhaas's Delirious New York as well as Yona Friedman's Paris Spatiale, this project is an attempt to create an urban framework that allows architecture to function as an ecologically performative object. In the year 2100, when the Strip District of Pittsburgh faces intermittent flooding from the Ohio River, architecture lifts off the ground and creates a new urban landscape up above. The Ground is used as a resource, for drainage, for growth and for support.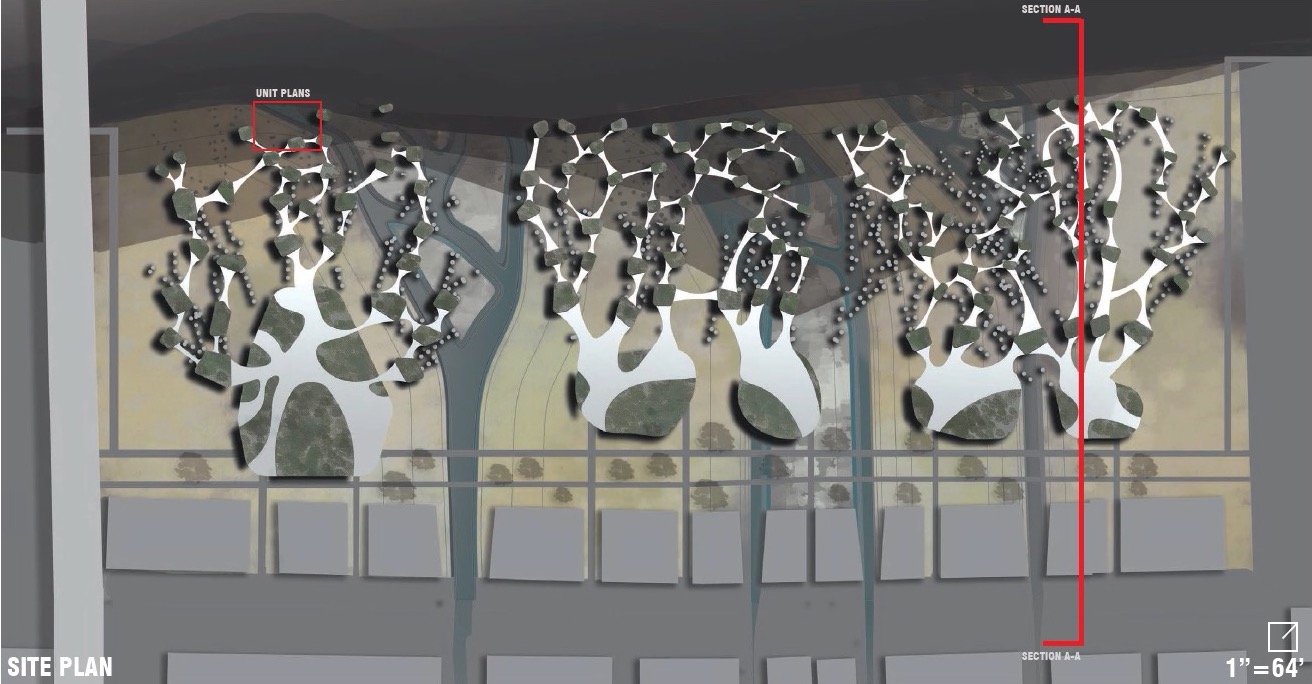 SITE PLAN
This new architecture is meant to have both "Affect" and "Effect", where the architectural hyperobject is both literally performative, as well as putting up a "performance" for the inhabitant. Meant to evolve over time, the columns that make up this urban grid are constructed of an inner skeletal structure and an outer, edible shell. This shell is designed to degrade, allowing for nature to integrate into the building.

The project first began with a "Mapping" of the urban context of the site. The idea was to spatially show what could not otherwise be seen, allowing for a re-interpretation of the context and a new driver for the design.

This idea of mapping was heavily influenced by Stan Allen's "Mapping the Unmappable" as well as James Corner's "Mappings"

CHANGE OVER TIME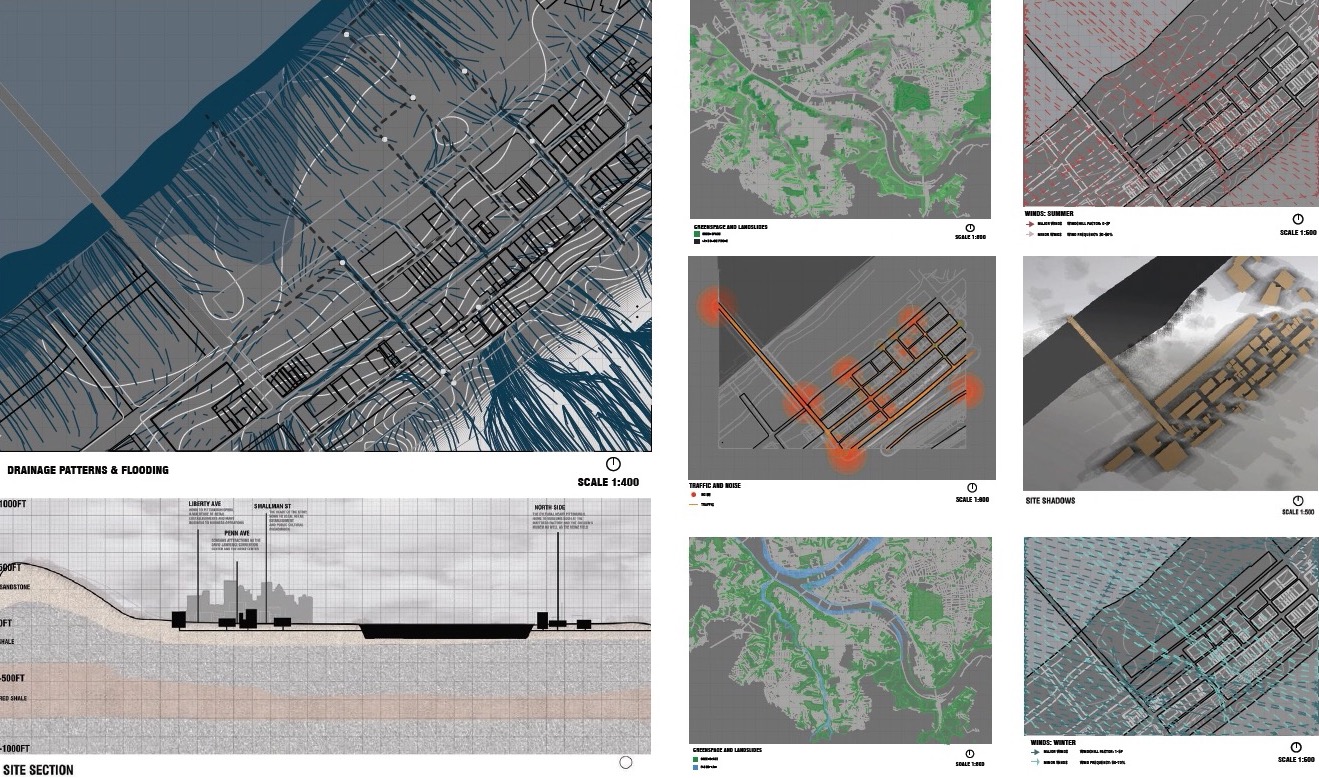 URBAN MAPPING
This urban grid is meant as infrastructure, not as a final piece of architecture. This means that the project is never really complete, but is meant to be built on as time goes by. Some columns are given as unfinished, allowing inhabitants to modify them and add on them as needed. This, is an updated interpretation of the "field condition" described by Stan Allen in his "From Object to Field.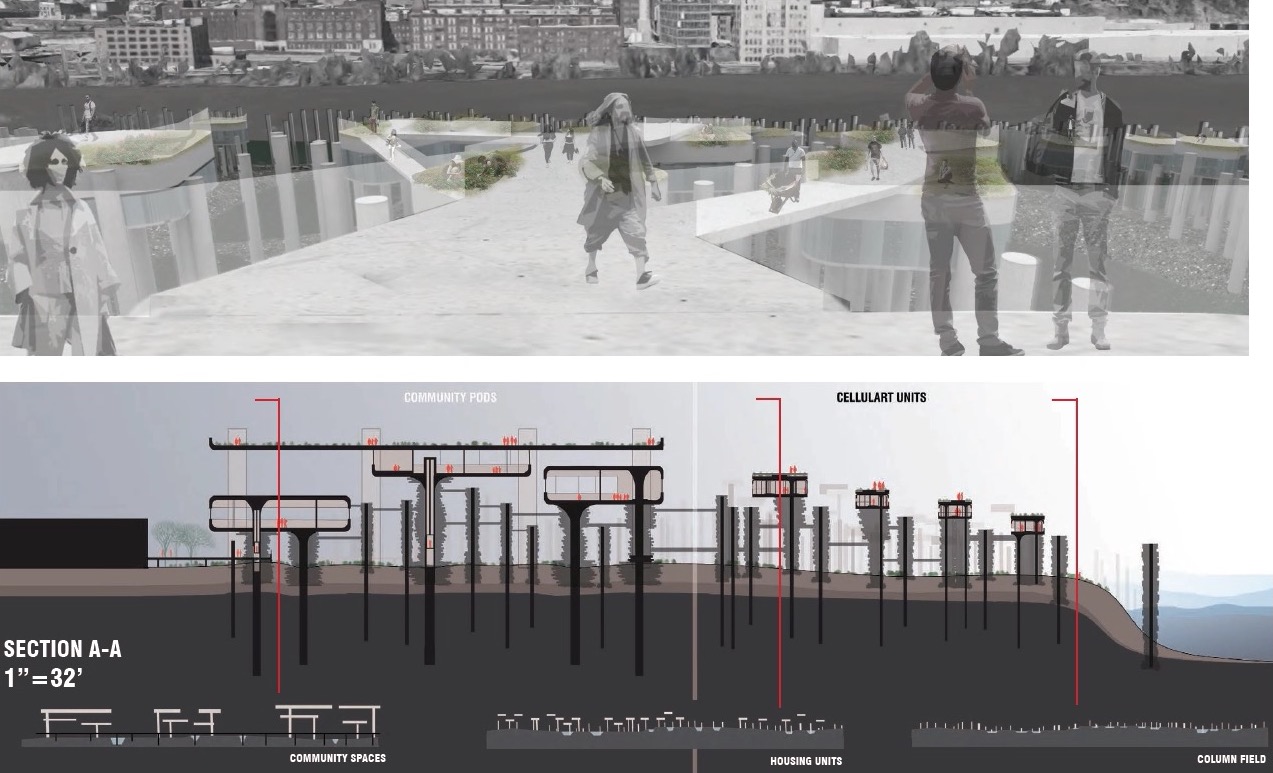 CONTEXTUAL ADAPTATION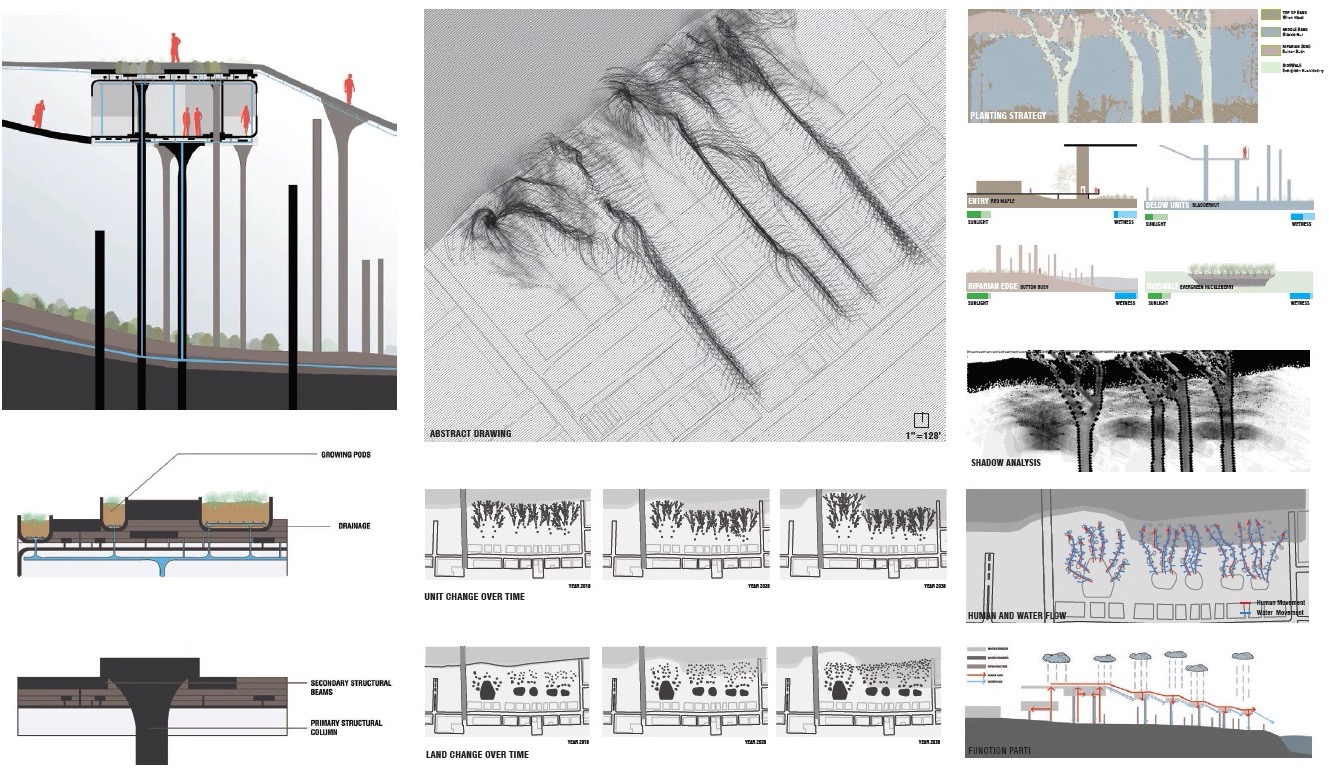 HOUSING UNITS

HOUSING UNITS
This project is meant to be "Between Landscape and Architecture", and the representation follows such logic, with the entire model being made out of the same material, blurring the boundary between ground and building, between landscape and architecture.

PRECEDENT MANIPULATION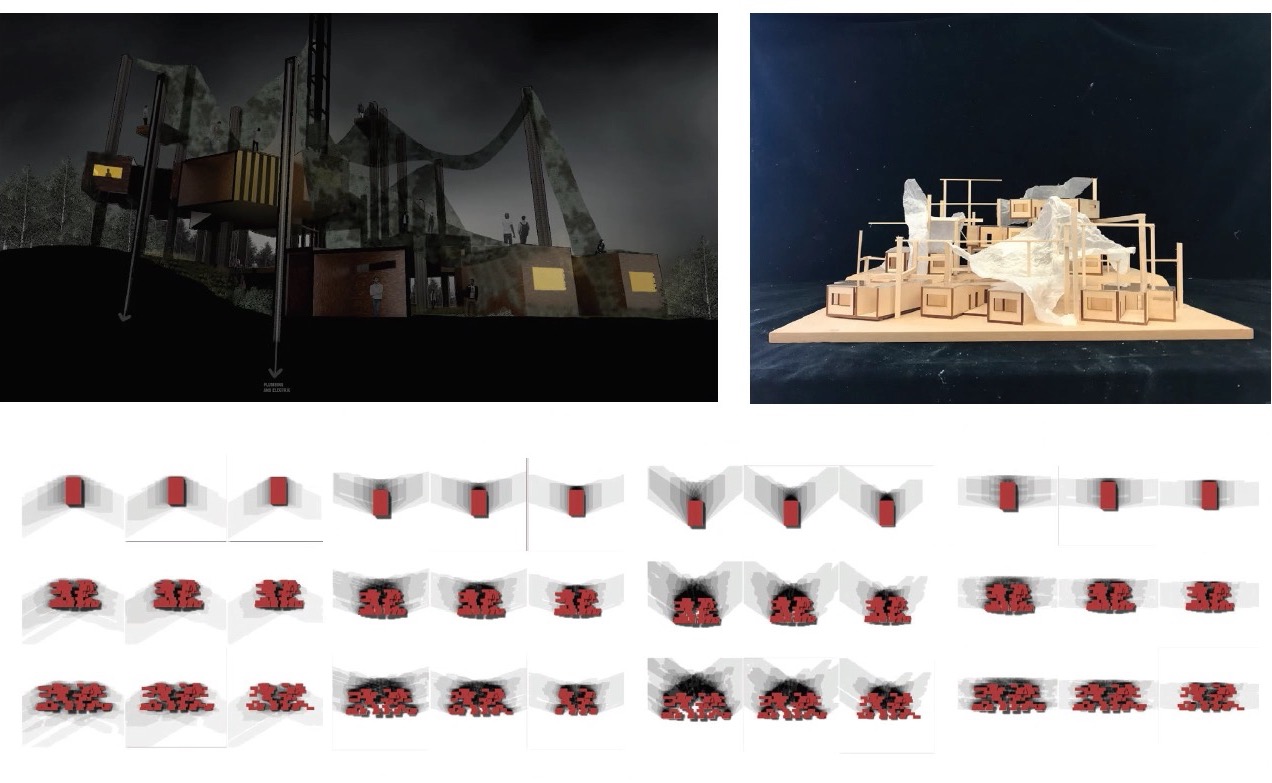 PRECEDENT MANIPULATION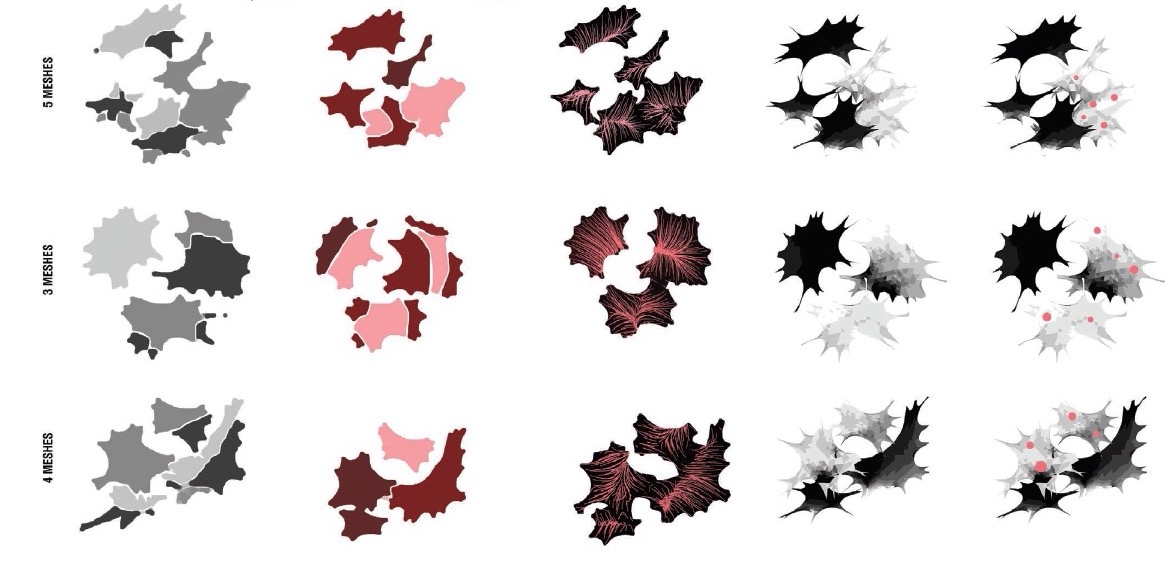 PRECEDENT MANIPULATION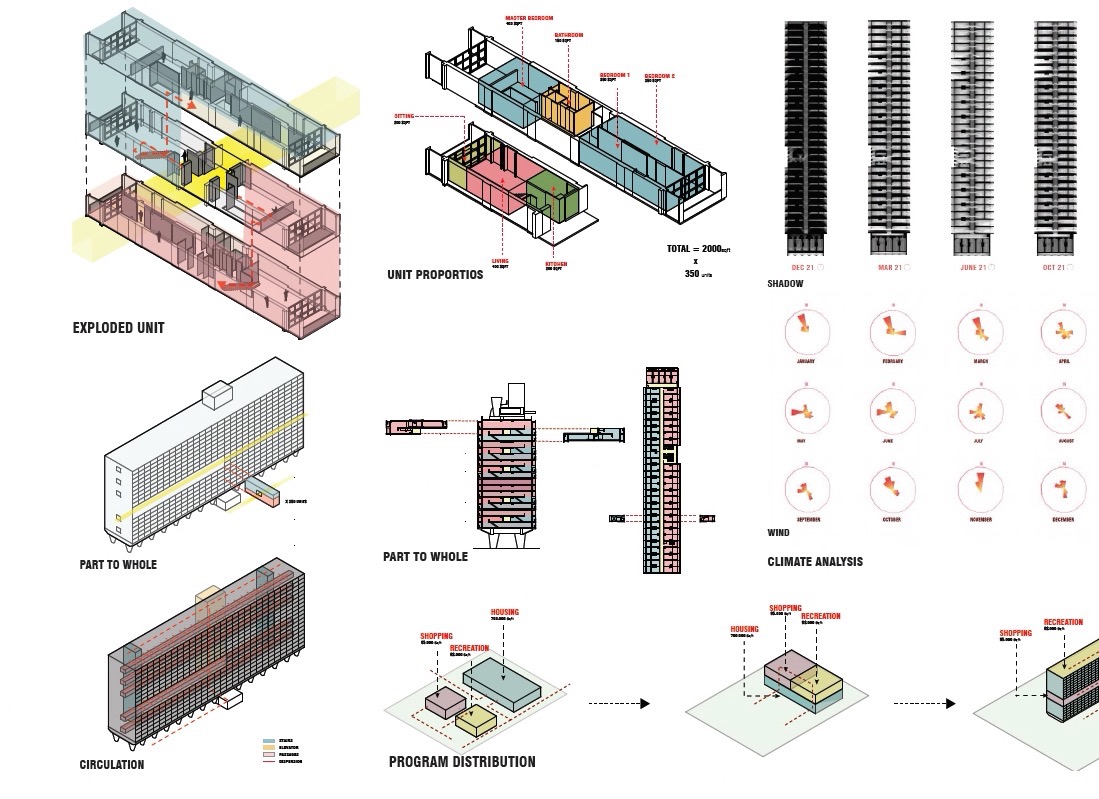 PRECEDENT STUDY