When: Feb-May 2018

Who I worked with: Shan Wang and Veronica Wang. Done under professor Josh Bard.

What I learned: I gained experience with both full-scale material prototyping in the architectural design process and advanced fabrication technologies like industrial robotic arms.

What this was: Low-Relief: The virtual and material cultures of architectural deceit was an experimental architecture studio doubling as museum exhibit. It was offered in the spring of 2018 the studio was hosted by the Carnegie Museum of Art in the Heinz Architecture Gallery where the activity of the studio was on full display to museum visitors. Exhibited under CMoA's Copy + Paste, students were charged with curating their own work as it unfolded throughout the semester and filling the gallery with artifacts that spoke equally to the PROCESS and final products of architectural design. The studio leveraged the museum's large architectural plaster cast collection, research on historical craft, and contemporary applications in robotic plastering making and historical research as primary vehicles for inquiry.


The final project was to construct a piece of a wall, with our re-interpretation of plaster mouldings through the epistemology of industrial robotic arms. Historically, plaster mouldings have been closely linked with architectural tectonics, being used to articulate both joinery between elements, as well as the place where load is transfered. Mouldings often tended to follow the "assemblage", or "kit-of-parts" industrial mindset, but with the advent of a post-modernist architectural identity, as well as mass customization, mouldings can now be freed from this industrial heritage. The ideology of our mouldings was heavily influenced by Howard Walker's Theory of Mouldings.





The process of making the object involved a hybrid workflow, between the physical and the digital. This meant first making the wall section out of 2x4's, using typical on-site construction tools. Once the section was constructed, we then used reality computing and photogrammetry to get an accurate digital model of this wall to then use with the Robot Arm, accounting for shearing in the PROCESS of plastering. The plastering was done with the robotic arms, usually involving a person controlling the arm, and two others plastering. Once plastered, it was time to sand and finish the wall, again done manually, closing the loop on the workflow.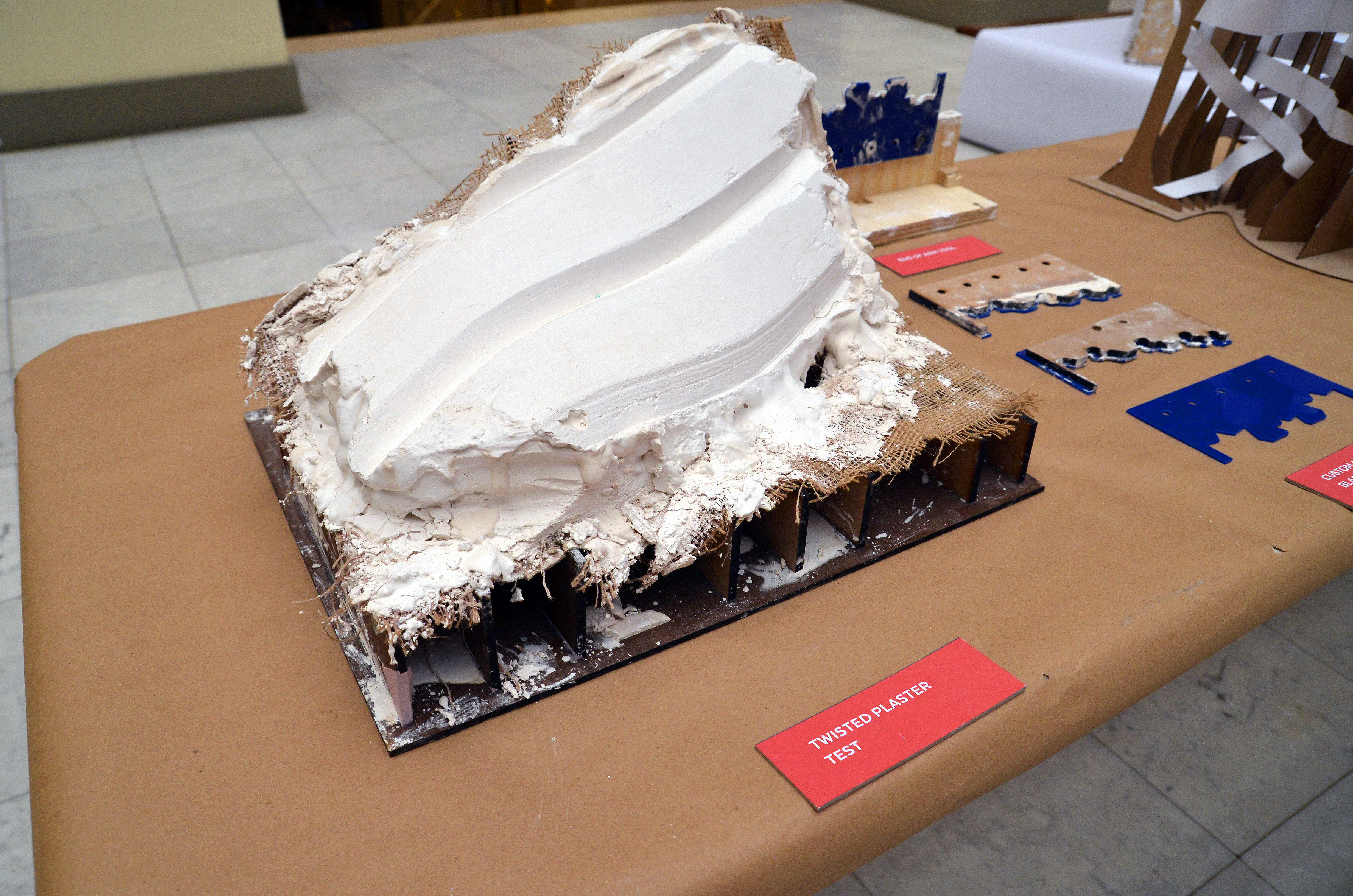 FINAL EXHIBITION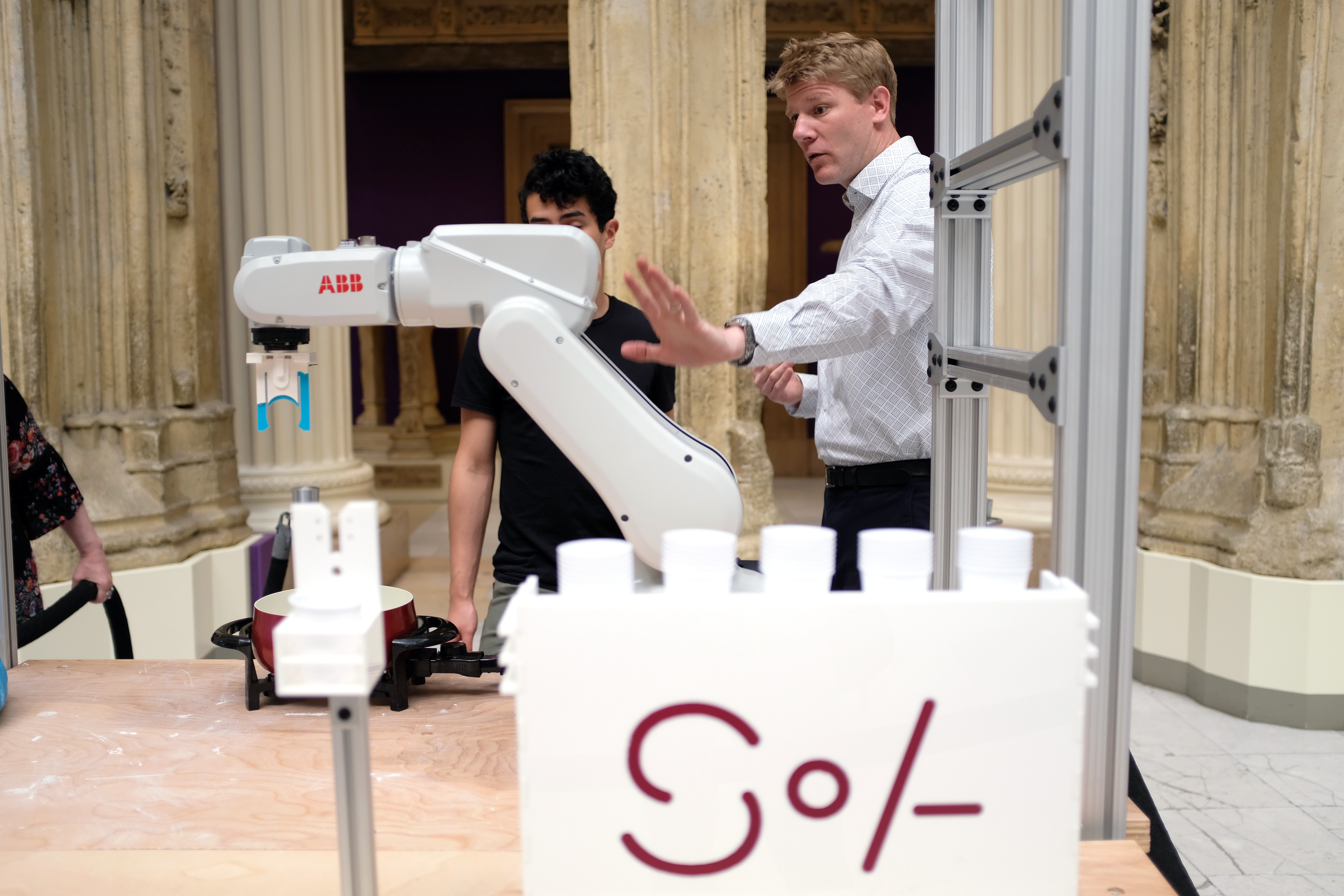 FINAL EXHIBITION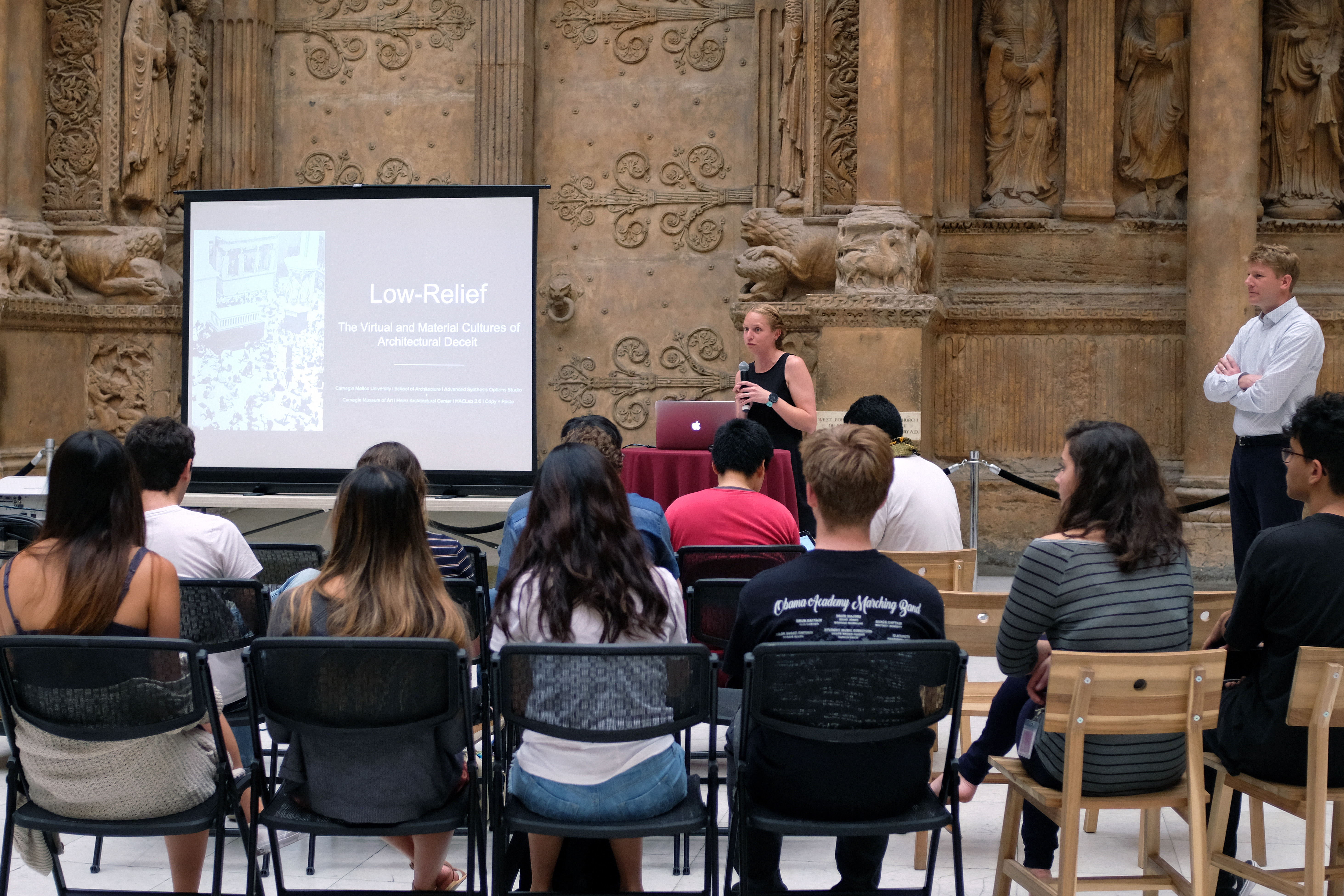 FINAL EXHIBITION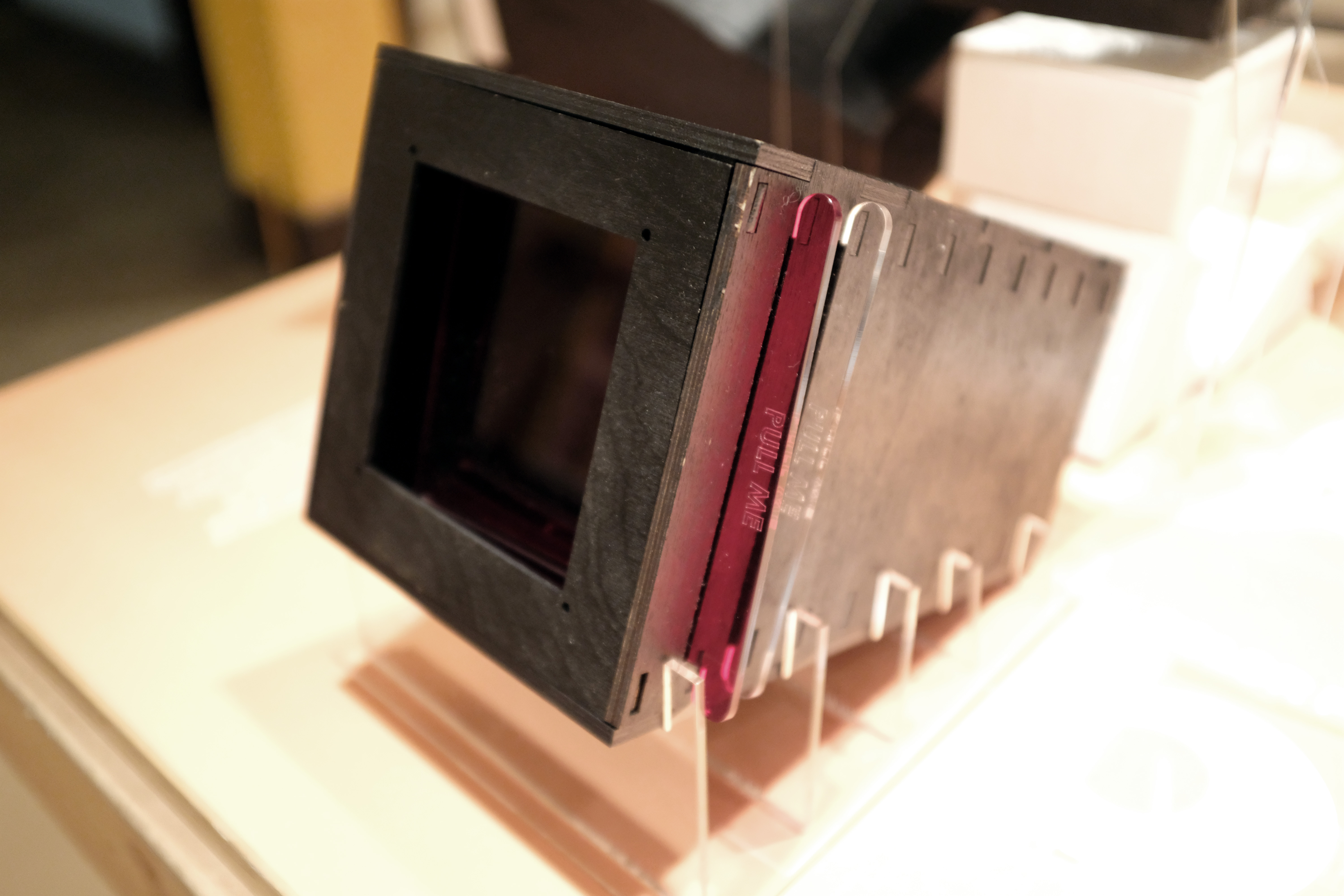 FINAL EXHIBITION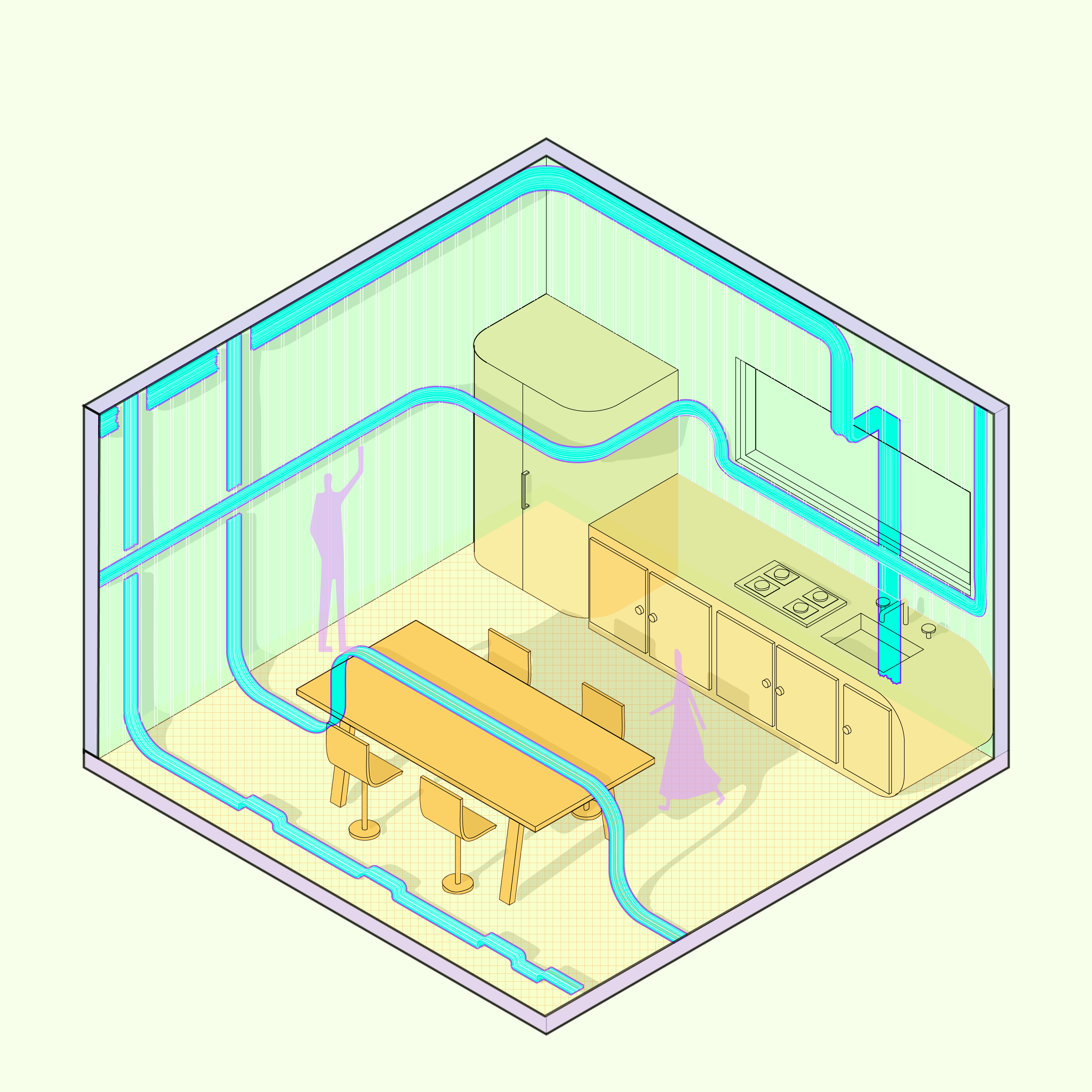 FINAL DRAWINGS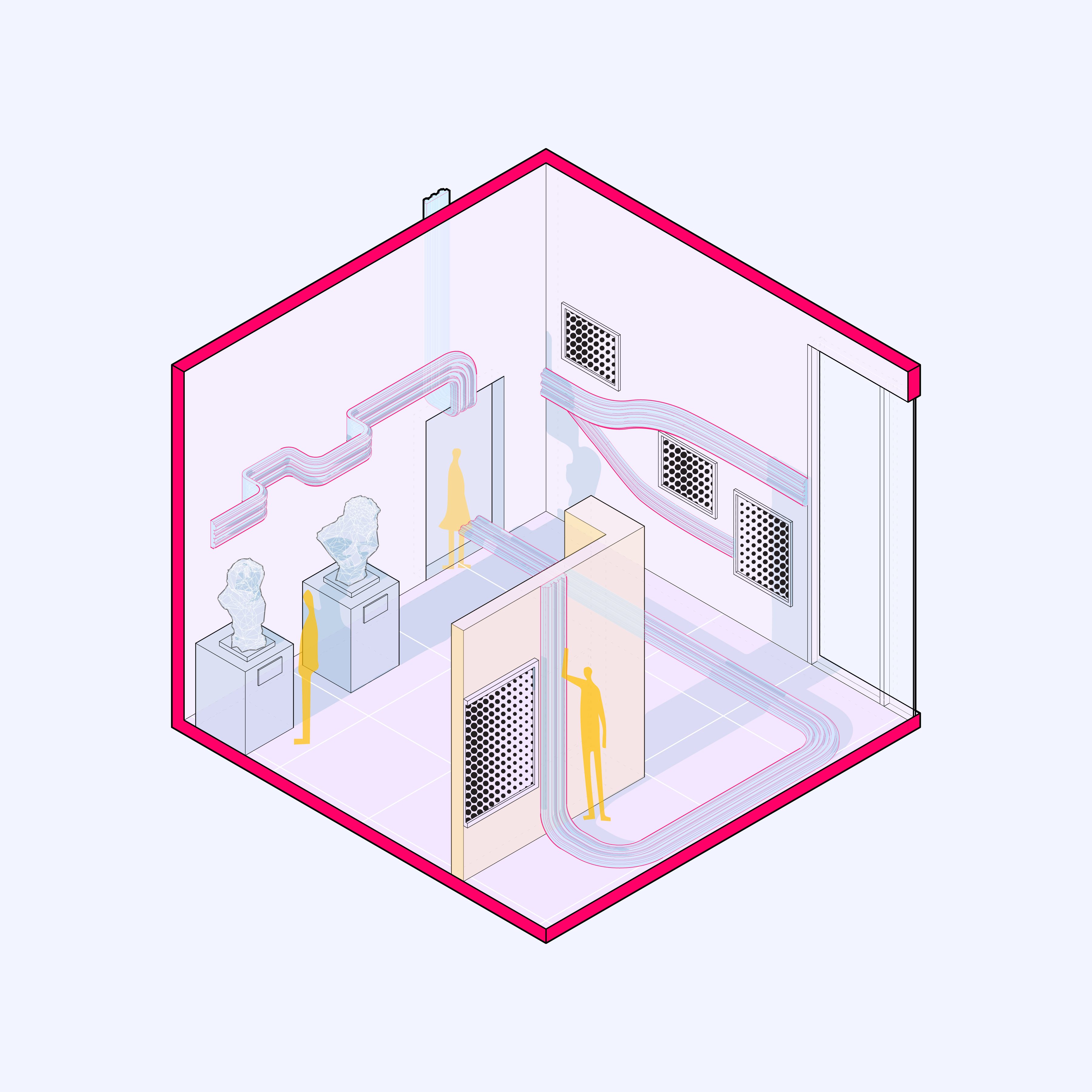 FINAL DRAWINGS FINAL DRAWINGS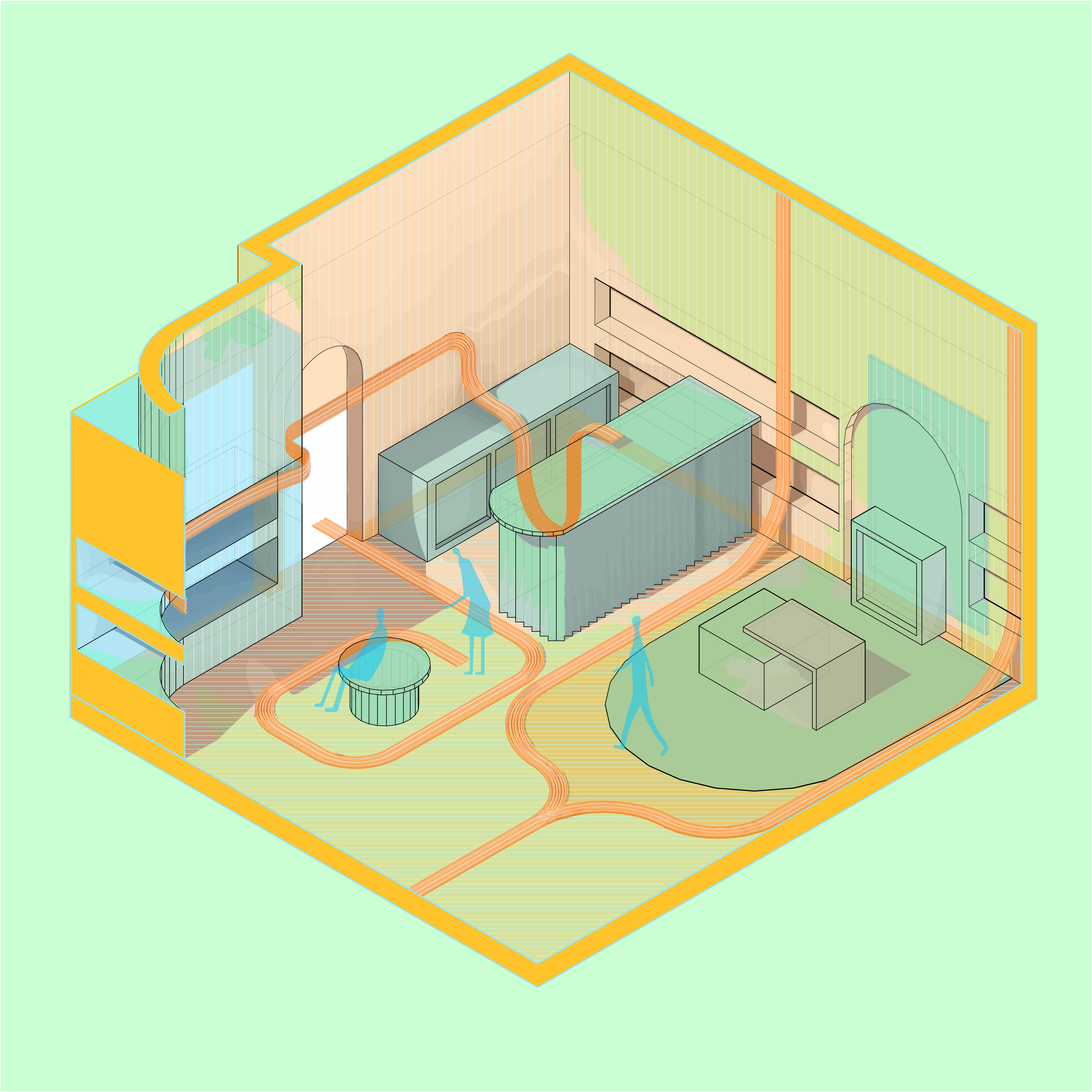 FINAL DRAWINGS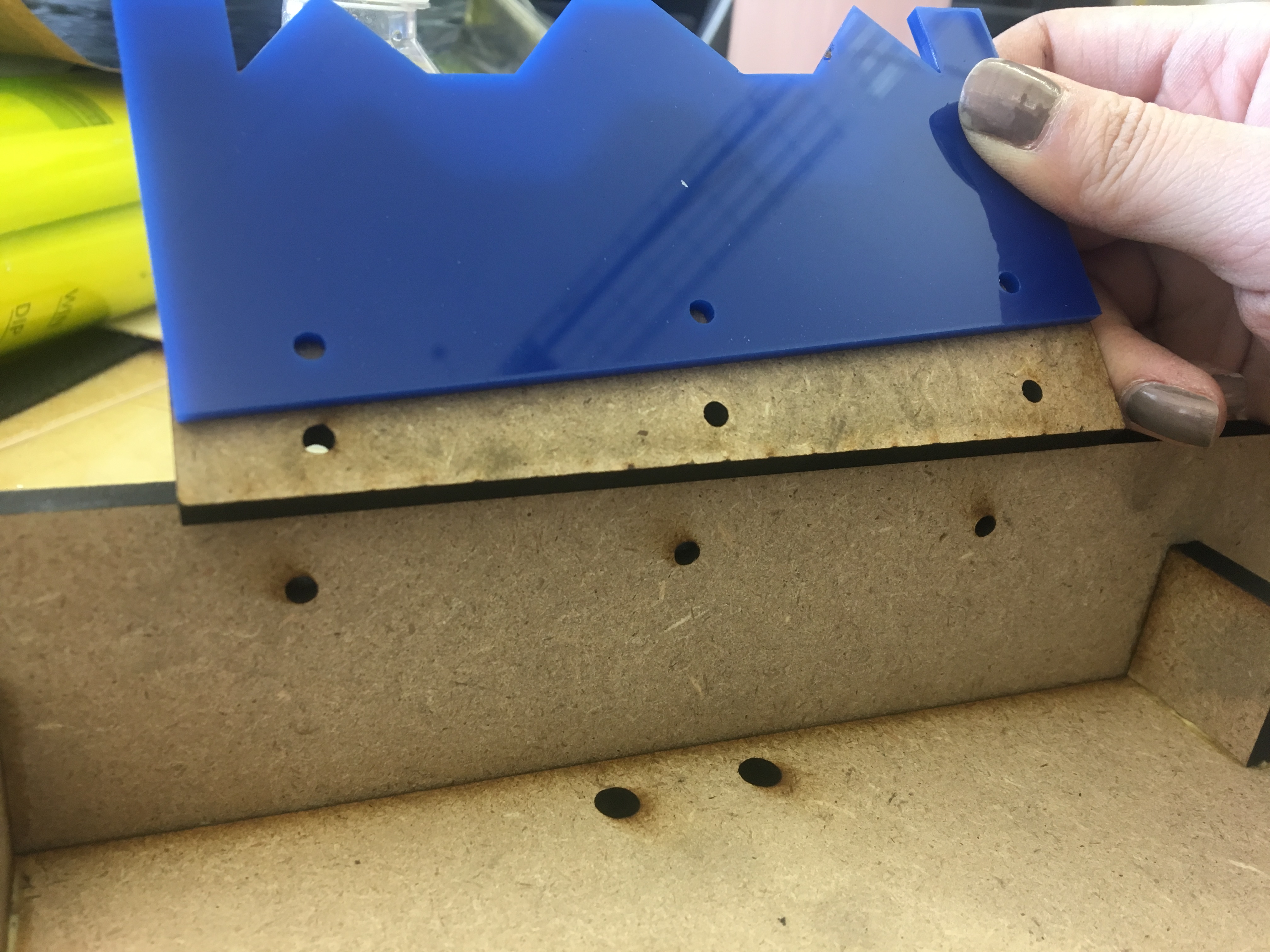 PROCESS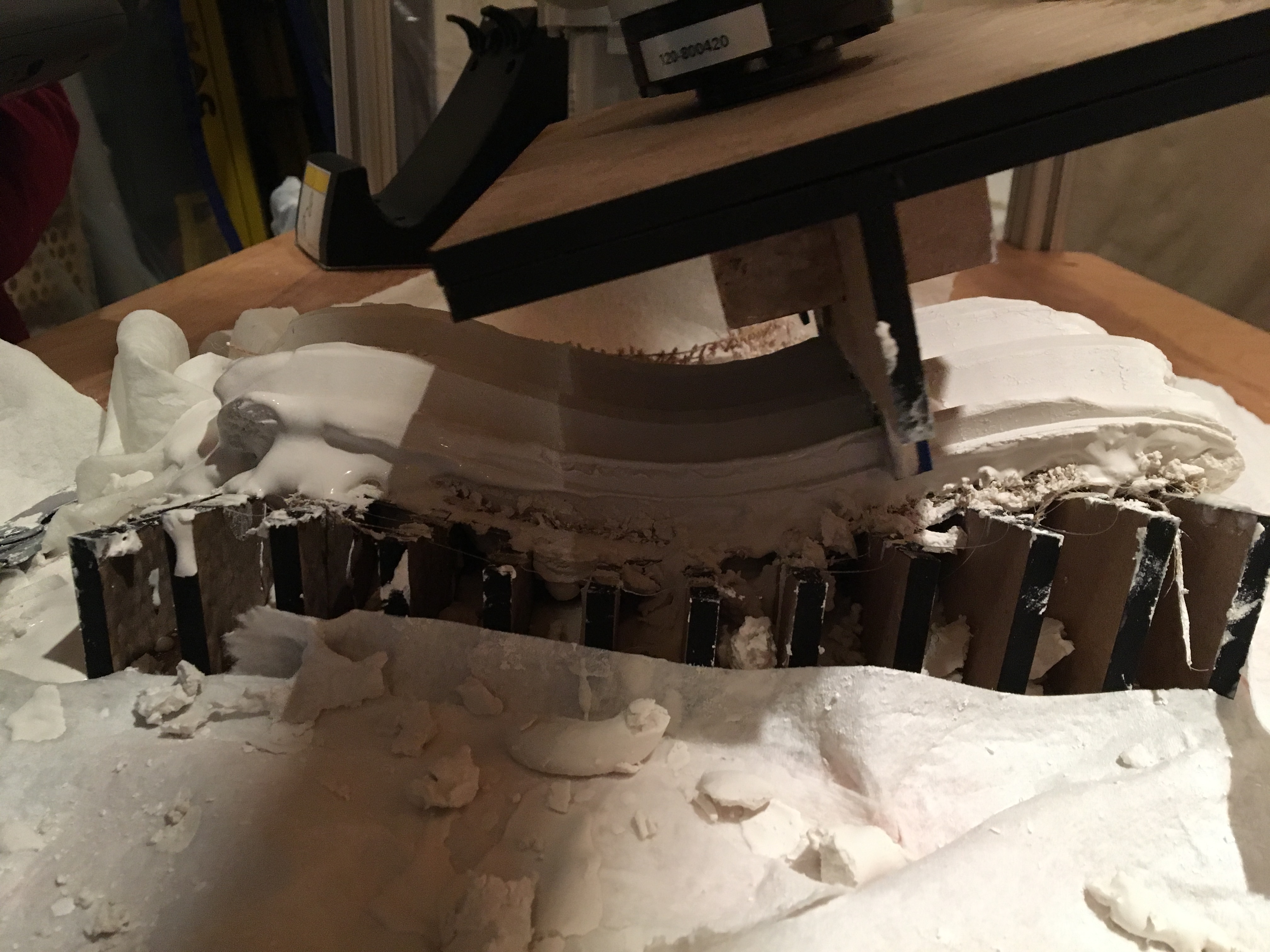 PROCESS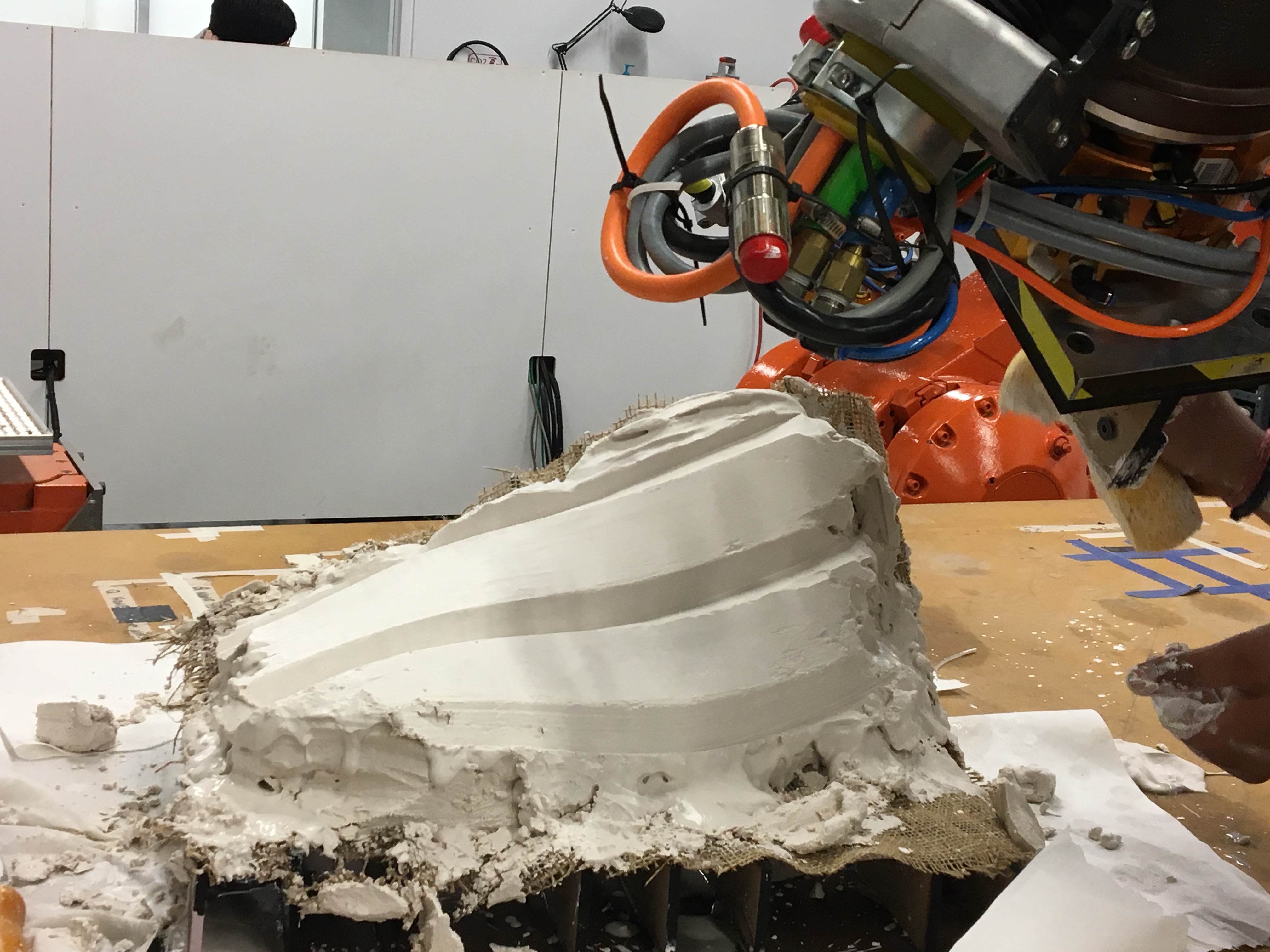 PROCESS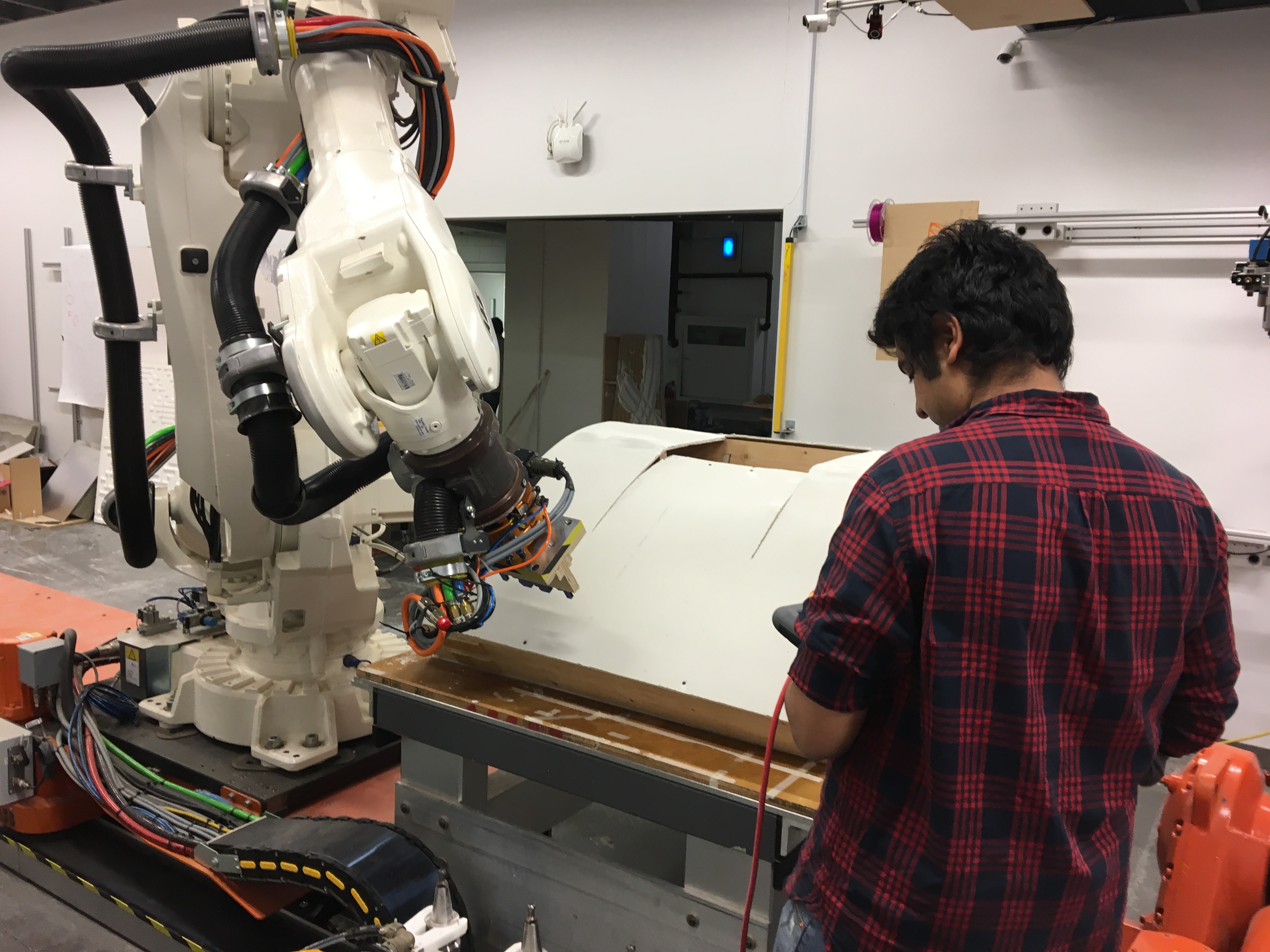 PROCESS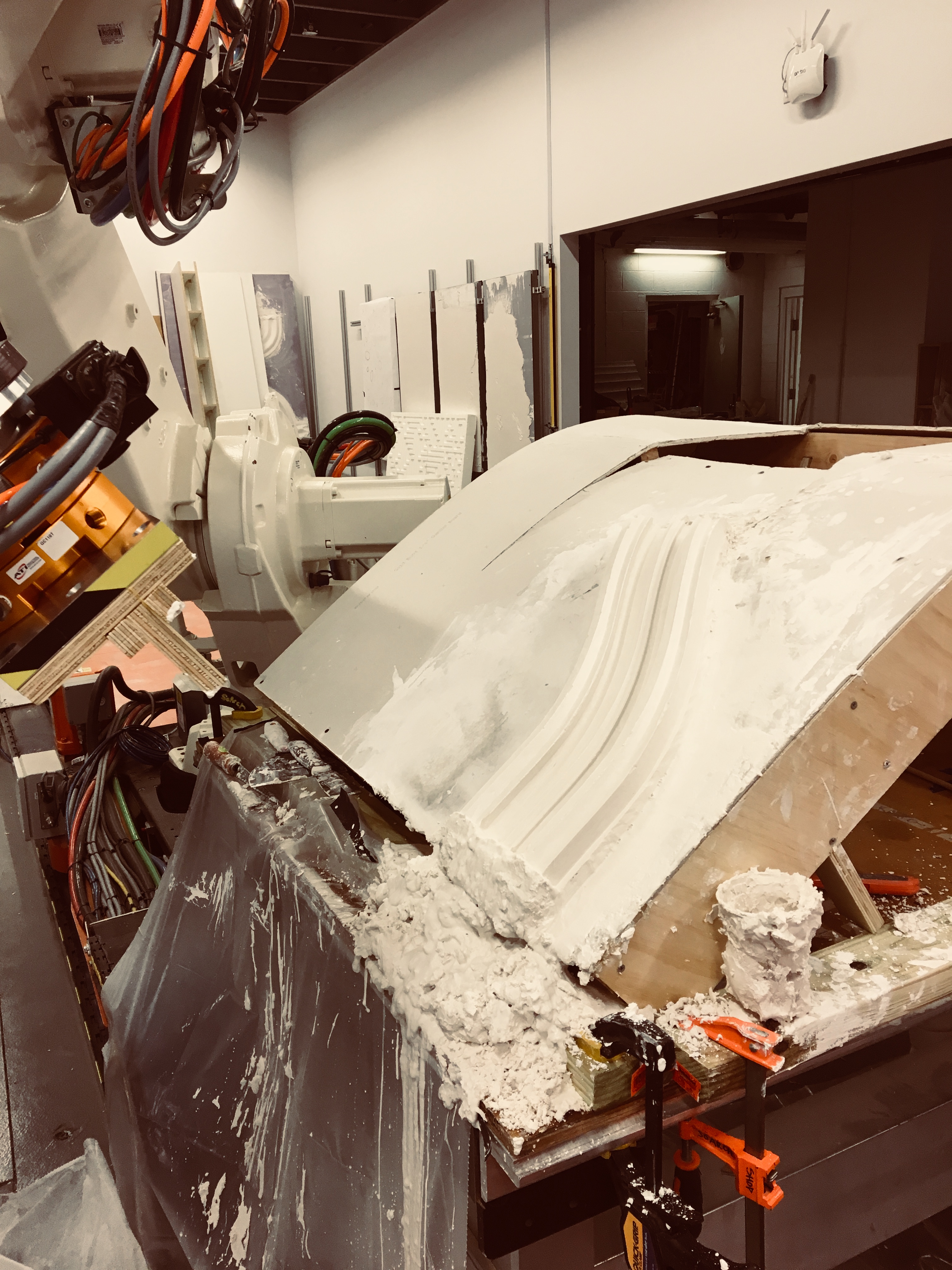 PROCESS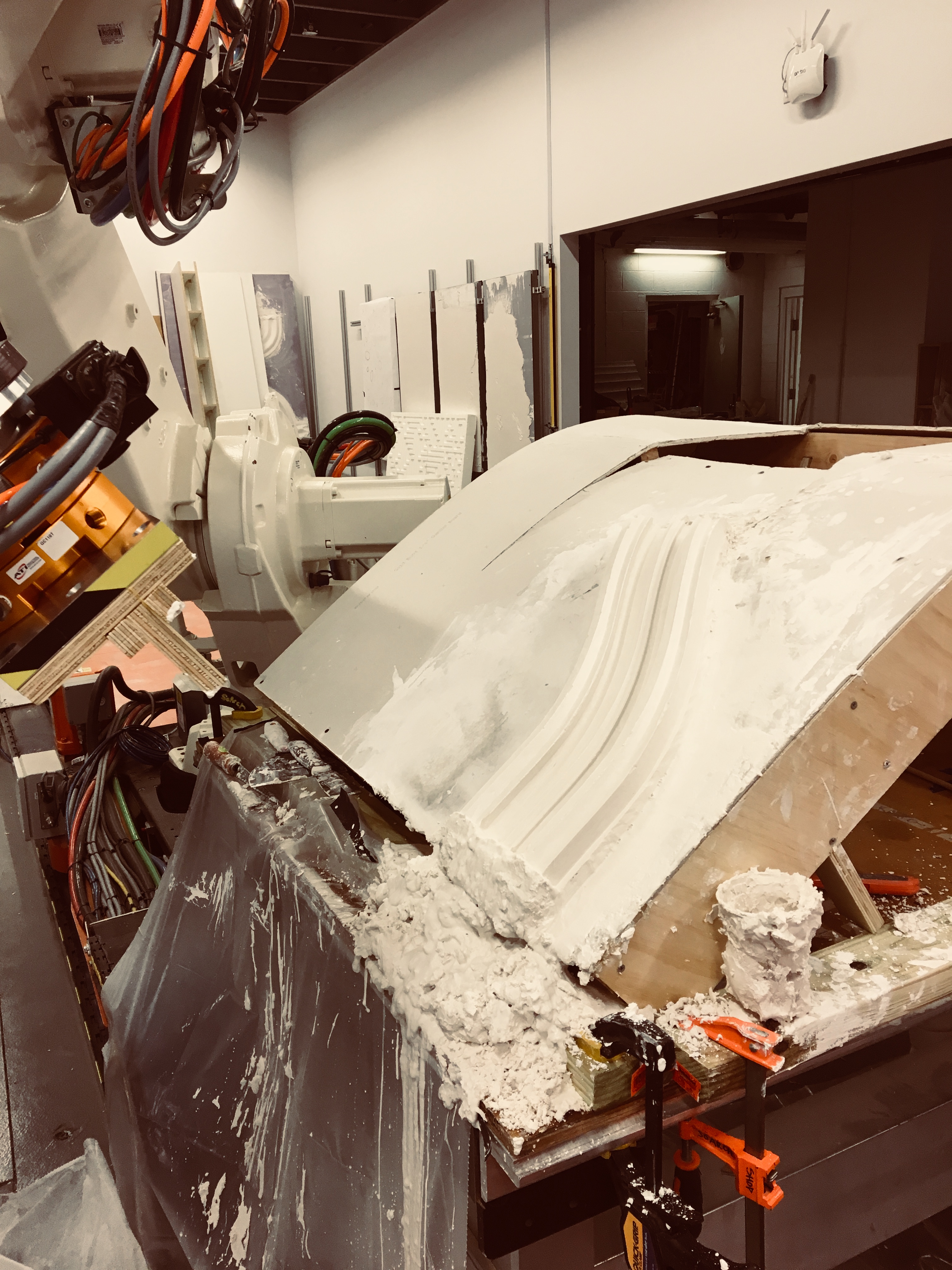 PROCESS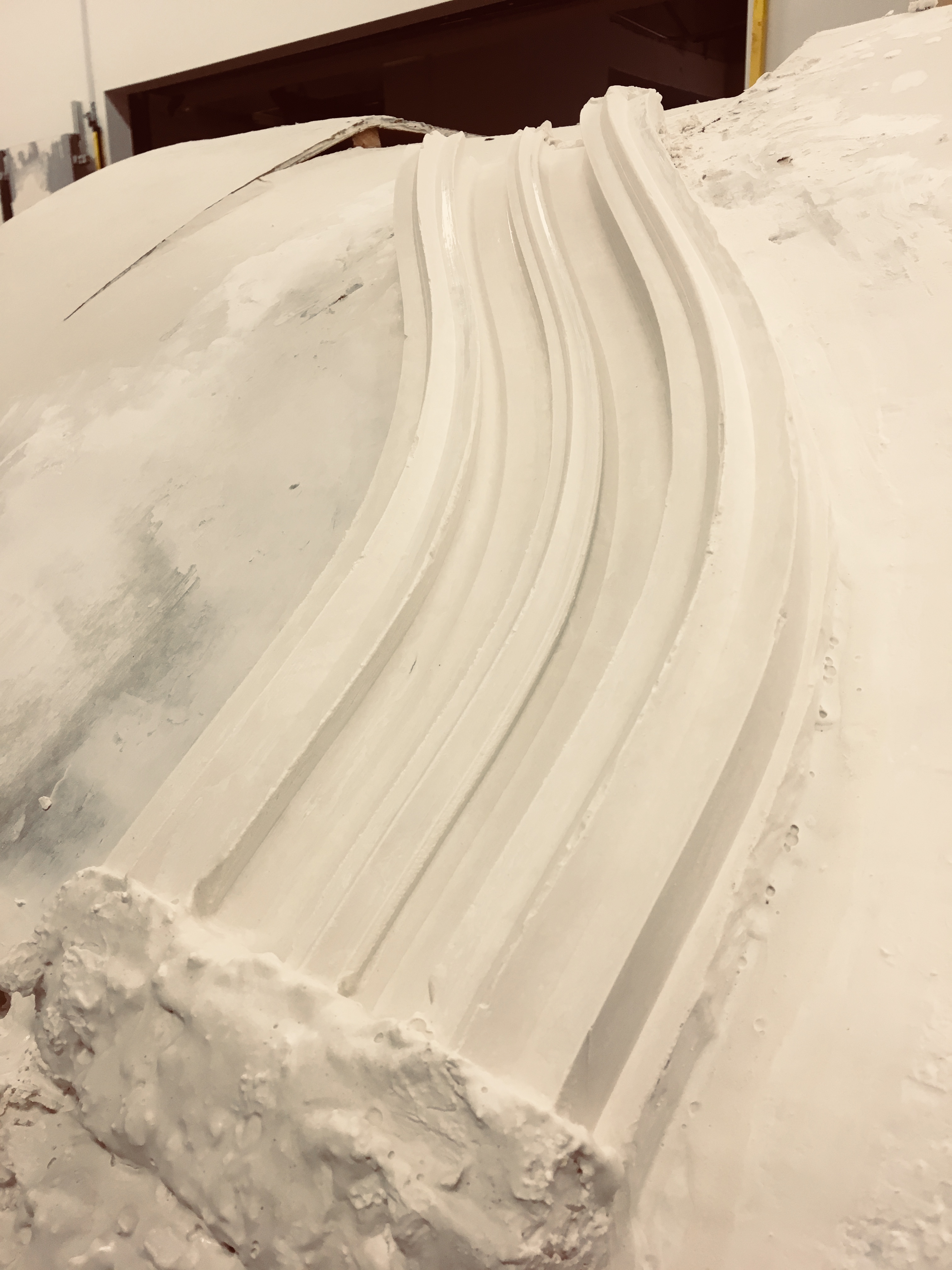 PROCESS


PROCESS


PROCESS